ENGLISH READERS: AS USUAL, SEE THE ARTICLE IN YOUR LANGUAGE AT THE BOTTOM OF THE FRENCH ONE.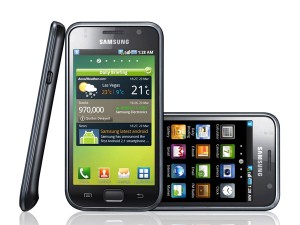 Après m'être battu avant-hier pour mettre mon SGS vers à jour vers Gingerbread et hier pour le rooter (avec Odin), je découvre aujourd'hui que ma sonnerie d'appel entrant par défaut, qui était celle par défaut de Samsung mais qui me convenait parfaitement, a été remplacée par un espèce de « driiing driiiing » assez affreux. Je cherche donc à remettre les choses en place, mais là, à mon grand désarroi, je me rends compte après avoir écouté 2/3 fois toutes les sonneries disponibles sur Android que… La sonnerie que je cherche n'y est plus !
Commence donc une bonne heure de recherches sur Internet avec différents fichiers foireux avant d'enfin trouver la perle rare, la sonneries « Samsung Tune » version Galaxy S ! (version D900E aussi, qui est mon autre téléphone, sur lequel je l'avais, mais sans la possibilité de l'exporter… -_-« )
Pour vous éviter la même peine que moi, je vous mets donc le fichier à disposition sur RapidShare : https://rapidshare.com/files/1056211527/01_Samsung_tune.mp3
D'ailleurs, cette sonnerie est extraite d'un pack contenant toutes les sonneries originalement fournies avec le Samsung Galaxy S i9000, que vous pouvez télécharger ici : http://www.4shared.com/get/h4cZSdi1/Samsung_Galaxy_S_Original_Ring.html (et que je vous ai ré-uploadé ici au cas où le lien vient à mourir : https://rapidshare.com/files/2789186832/Samsung_Galaxy_S_Original_Ringtones___Mobile4arab.com__.zip )
————————————– FOR ENGLISH READERS ————————————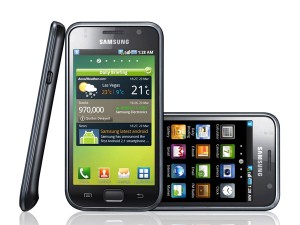 After fighting against Kies two days ago to update my SGS i900 Gingerbread (2.3) and yesterday to root it (via Odin), today I am discovering the ringtone I used as incoming call ringtone by default, which was the default one from Samsung and which was perfect for me, has just been replaced by a sort of horrible « riiiiing riiiiing ». So, I begin trying to put everything back to what it was, but, after hearing 2-3 times the complete list of ringtones available on my Gingerbread Androphone, I realize that… there is just not my ringtone on my phone anymore!
So begins a entire hour of search on the Internet, with the finding of several half-assed files before finally finding the gem, the Galaxy S version of  « Samsung Tune » ringtone! (which is by the way also the D900E version, which is my other phone, on which I had this f***ing ringtone but without being able to export it… -_-« )
In order to avoid such pain to you guys, I put the file at your disposal on RapidShare: https://rapidshare.com/files/1056211527/01_Samsung_tune.mp3
By the way, the ringtone is extracted from a pack containting the complete list of the originally built-in ringtones of the Galaxy S that you may find here: http://www.4shared.com/get/h4cZSdi1/Samsung_Galaxy_S_Original_Ring.html (pack that I re-uploaded for you in case the previous link dies one day: https://rapidshare.com/files/2789186832/Samsung_Galaxy_S_Original_Ringtones___Mobile4arab.com__.zip )